Trust SiteOne. We've Nailed the Process
SiteOne Services is the only company to digitize Home Management and 100% of the customer service requirements for builders & property managers. We automate service by making homeownership, warranty management, and customer care easy, paper-free, and more efficient. Follow our process and achieve higher customer satisfaction, reduced overhead costs, increased productivity, less risk, and improved communication with homeowners & tenants.
Complete the final inspection walk-through using Blue-Tape It.  A customizable electronic punch list form, Blue-Tape It allows builders to document and close out all general contractor work orders.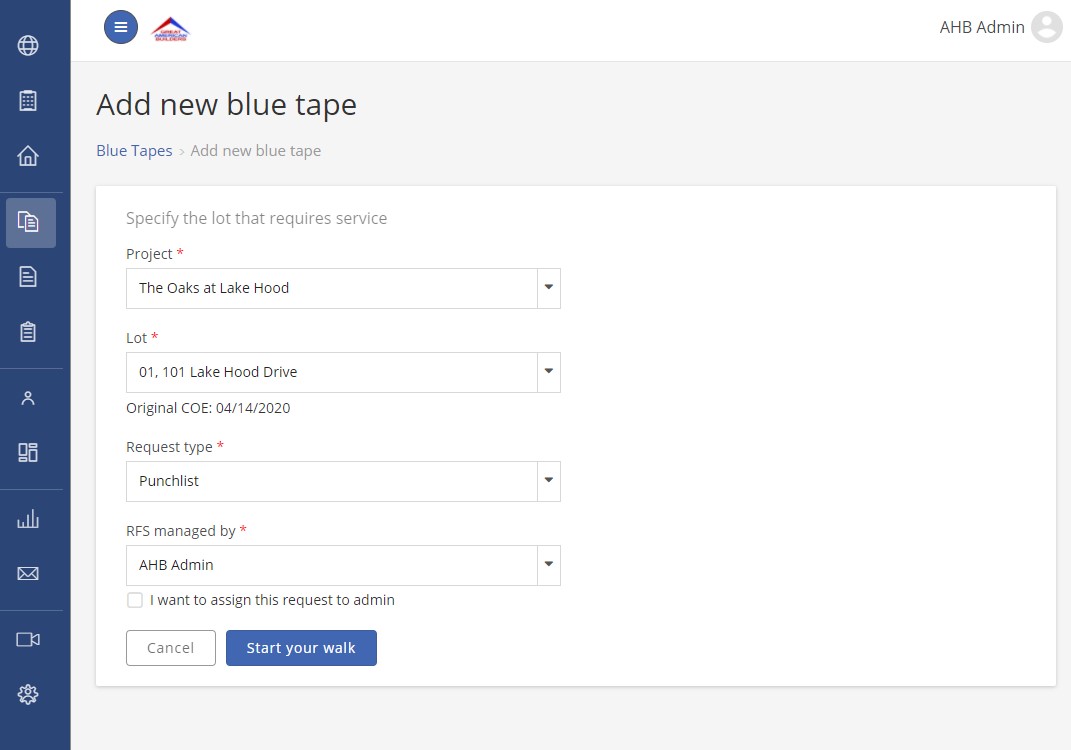 Schedule orientation with the new homeowner or tenant and have them login to Home Hub and review the Welcome Home Guide to prepare.
Whether you meet in person or virtually, on Orientation Day, go through the Electronic Orientation Form together and review Builder & Manufacturer Warranties and the home Maintenance Guidelines & Standards.
If meeting in person, go through the home and inspect features, point out emergency shut-off valves, and discuss major appliances' operation.

If meeting virtually, go through HomeHub, located in the Homeowner or Tenant's Web Portal, to review photos, locations, manuals, and Scheduled Maintenance Notifications for every item in the home.
Automated Work Order Process